hotels and apartments
sport and leisure
localities
information
9
Apartments Nicoletto Arduino

Nicoletto Arduino
Mezzano (Primiero) - Via D. Luigi Bonat, 4


Telephone: (+39) 34657180... (+39) 3465718080
ardu.nicoletto@gmail.com
Apartments - Offered treatments: SC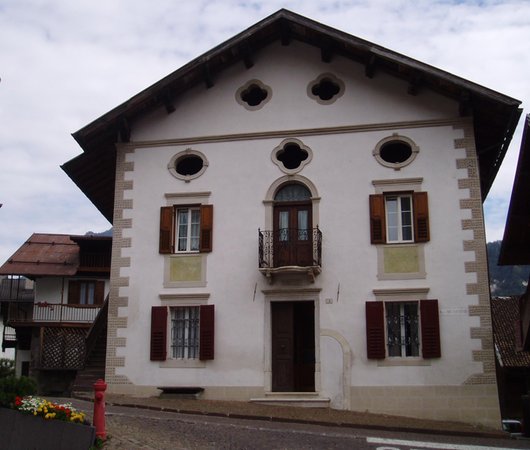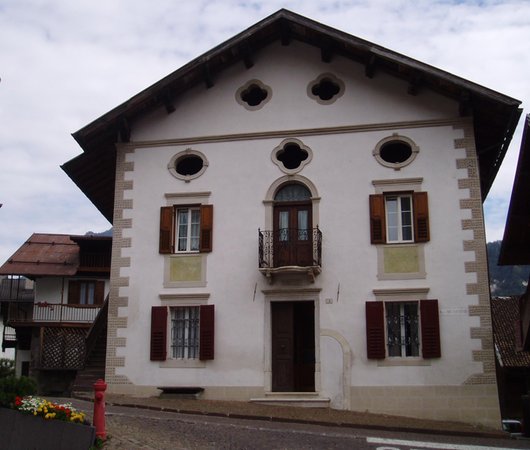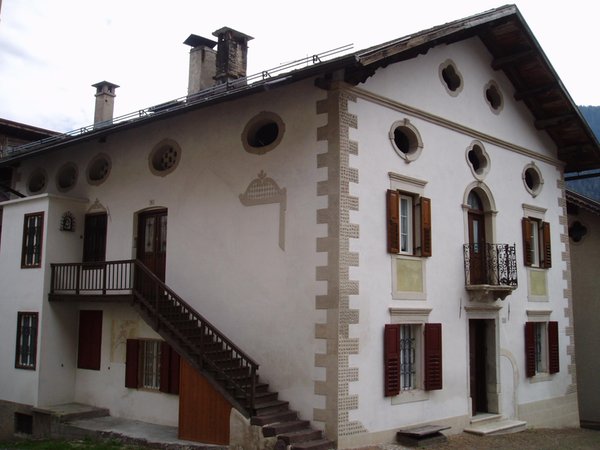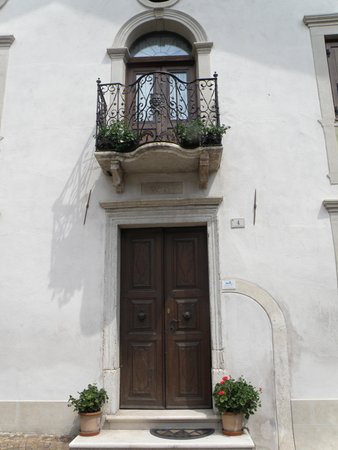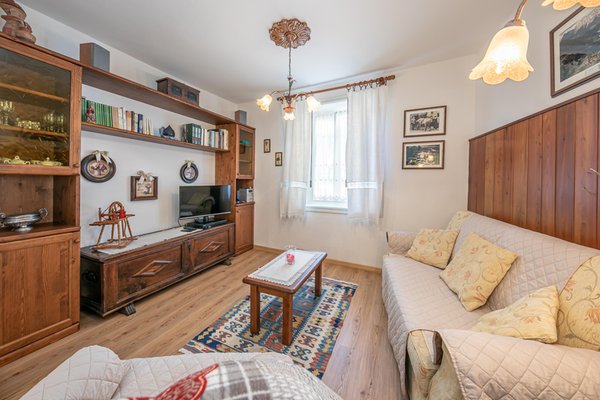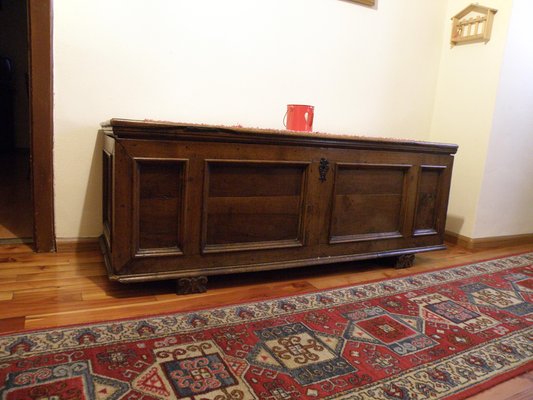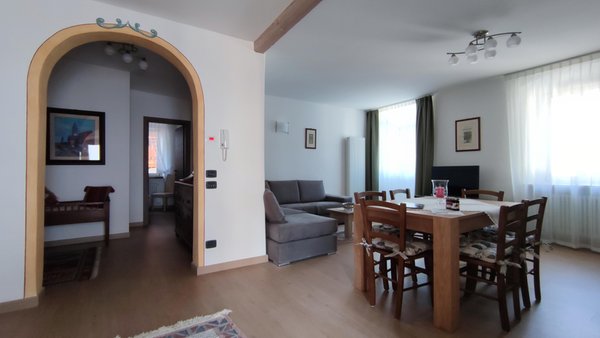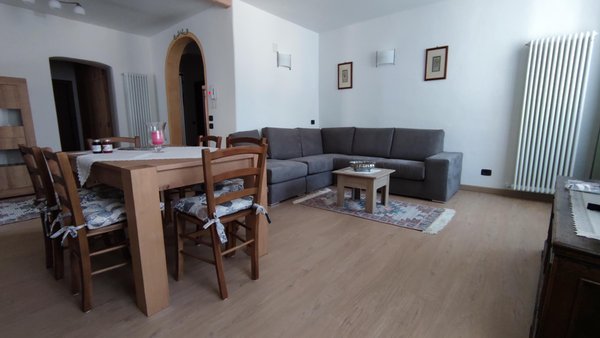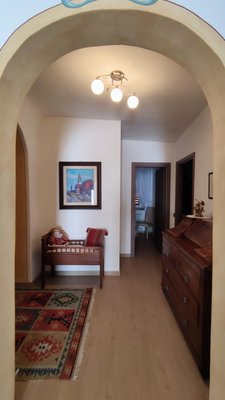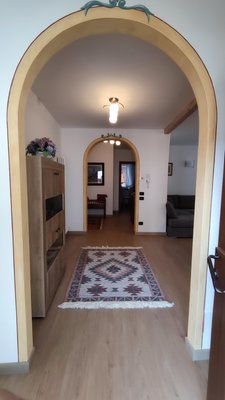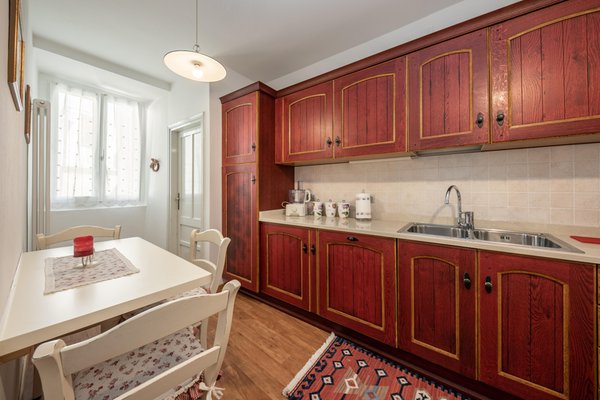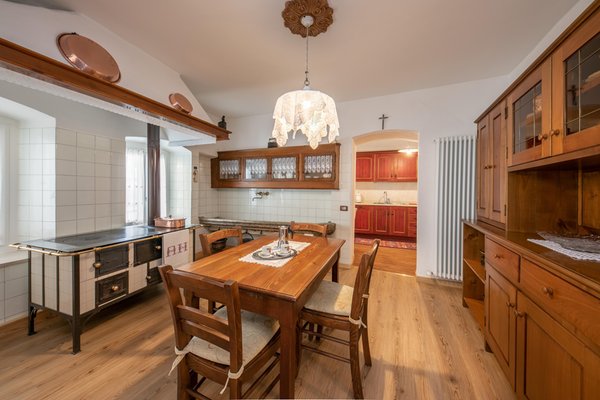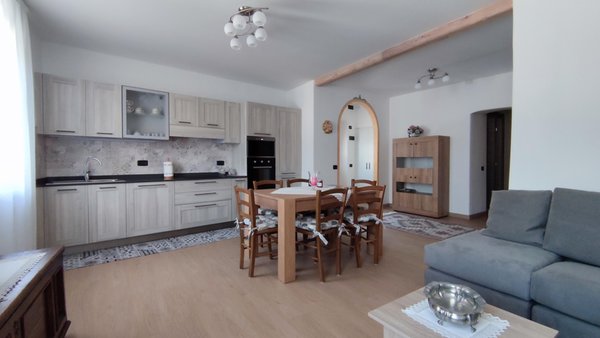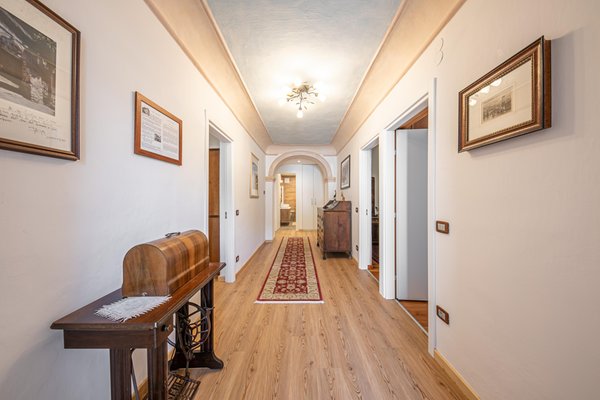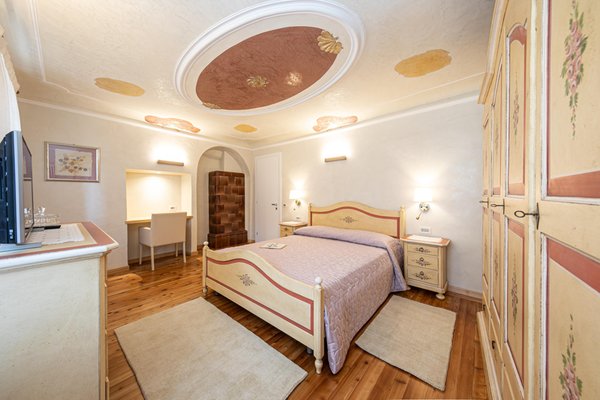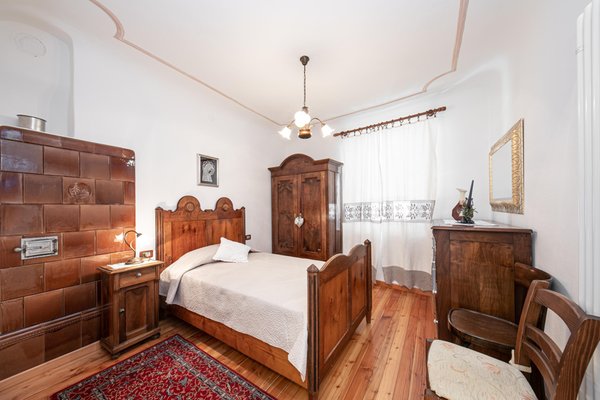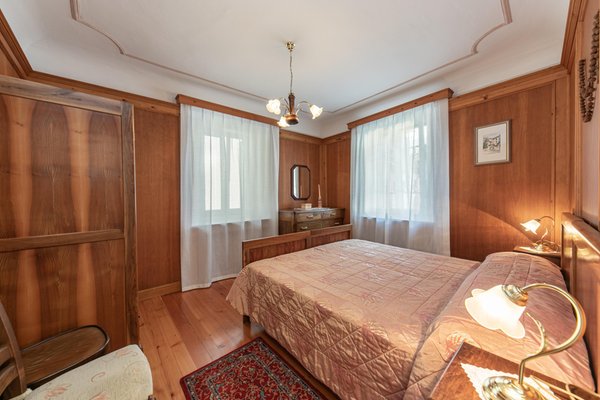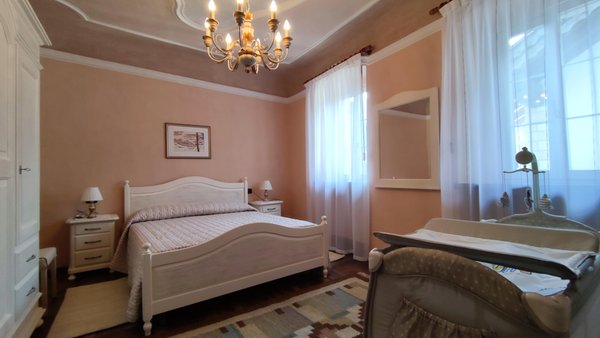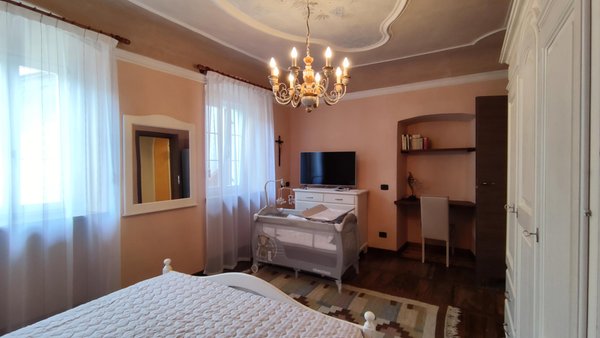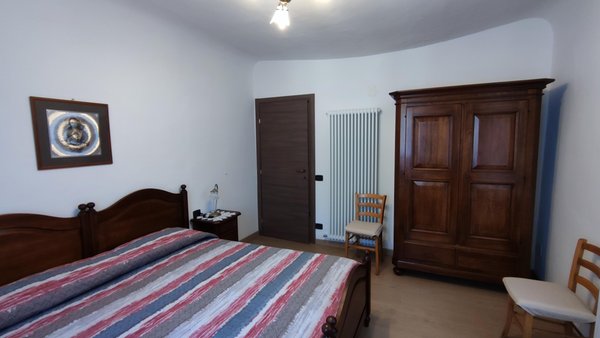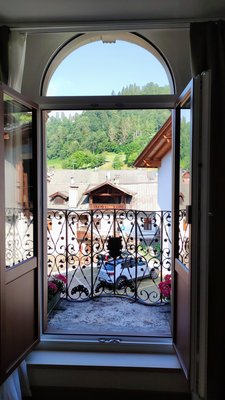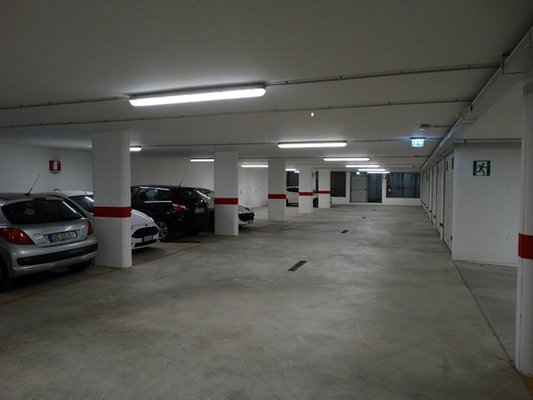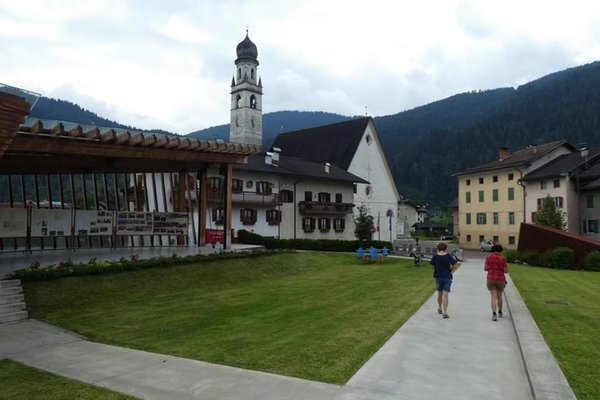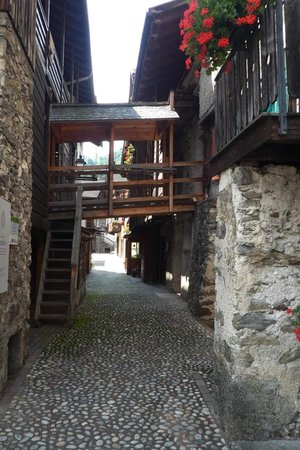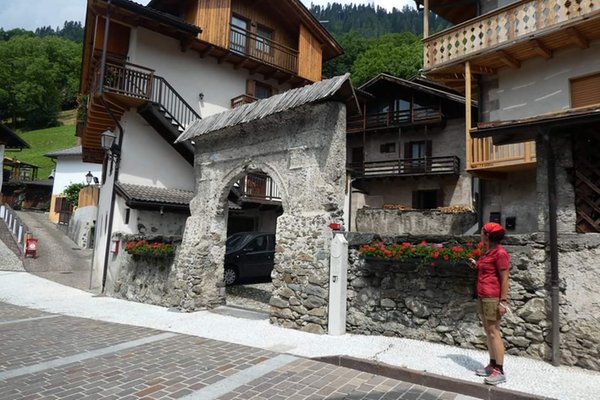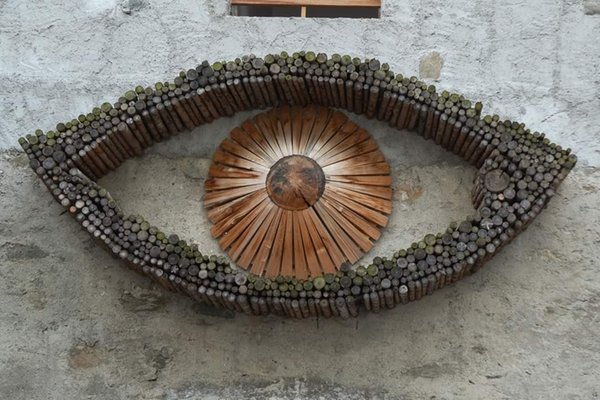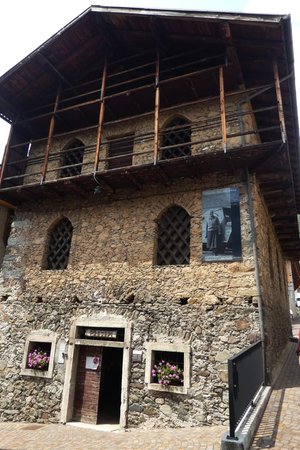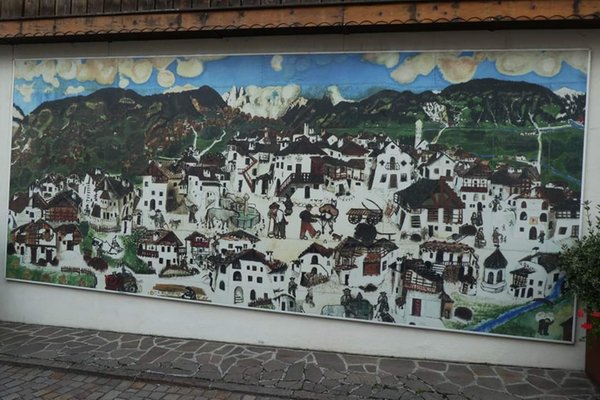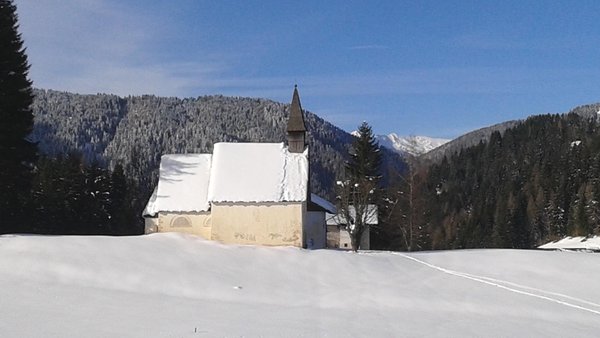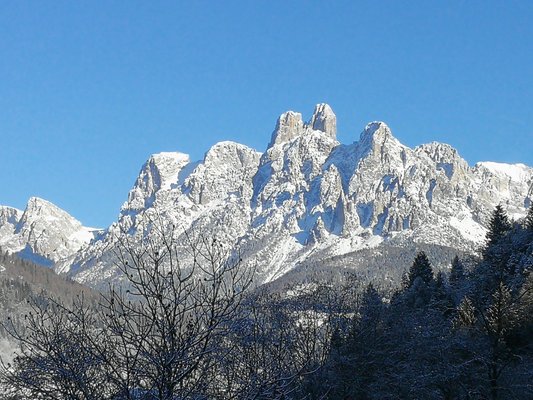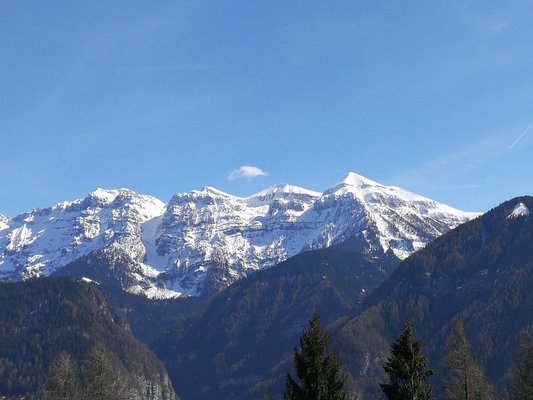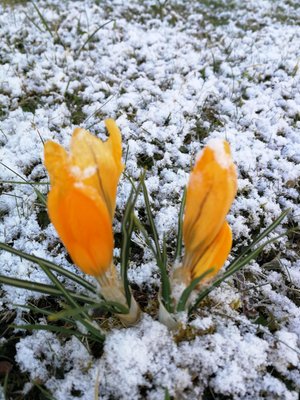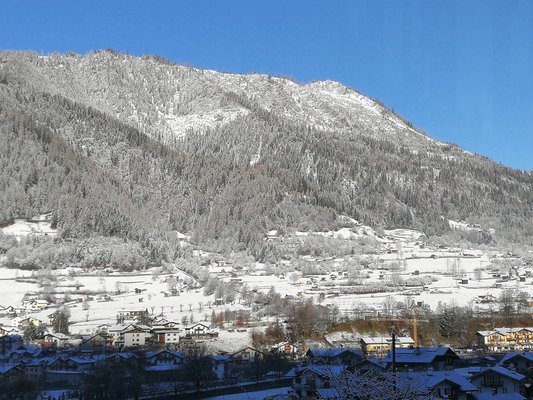 The Nicoletto Arduino apartments are located in Mezzano (TN), recently inserted between "The most beautiful villages of Italy" (3 km from Fiera di Primiero and 17 km from S. Martino di Castrozza) 100 meters from supermarket, pharmacy, newsstand, bank and post office, bus stop.
Surrounded by the Dolomites, you will find convenient walks, playground and cycle path. A starting point for interesting hiking, biking and MBK hiking in the woods, the surrounding mountains and Dolomite passes.
For nature lovers and excursions, visit the nearby nature parks: Paneveggio-Pale di S. Martino and Parco delle Dolomiti Bellunesi. The house is located in the quiet village centre, in a building of remarkable historical value, which retains both external and interior architectural features.
Casa Gemma means a dive into the history of Mezzano: it is an historic house with main bedroom with decorations in Venetian stuccoes dating back to the 18th century. WI-FI.

Licence / identification code: CIPAT Casa Gemma 022115-AT-243905, Casa Teresa 022115-AT-243906
| | |
| --- | --- |
| General information | at 640m a.s.l., 100m from the bus stop |
| Facilities | parking lot in the garage |
| In room/apt. | safe, TV with satellite reception, hairdryer, minibar, dish washer, washing machine, clothes dryer, drying rack |
| Further services for apartments | seasonal letting, bed linen and towels |
| Internet | free Wi-Fi in room/apartment and common areas |
| Children | family-friendly accommodation |
| Pets | small pets allowed |
| Payment methods | no card payment accepted |
| Bike | locked bicycle storage |
| Motorbike | motorcycle parking space in a garage |
| Ski | ski room, nearest slopes at 17km, closest cross-country trails at 2km, public skibus |
| Flexible Booking | it is possible to cancel a reservation without penalty: check the cancellation conditions of the accommodation facility |
Availability and approximate prices
Check availability and see prices
true

1 x Apartment Casa Gemma

https://images.yesalps.com/hp/514579/414985_soggiorno.jpg

SP

{"S": 5, "M": 5, "B": 0, "N": false}

120 m2

[{"id": "SNG", "qta": 1}, {"id": "MTR", "qta": 2}]

50€ per apartment

[{"id": "camera", "index": 1, "letti": [{"id": "SNG", "qta": 1}], "kitchenette": false}, {"id": "camera", "index": 2, "letti": [{"id": "MTR", "qta": 1}], "kitchenette": false}, {"id": "camera", "index": 3, "letti": [{"id": "MTR", "qta": 1}], "kitchenette": false}]

living room, kitchen, bathroom (with WC, shower, bidet)

Two double bedrooms, single bedroom, living room, bathroom, kitchen with induction plate, fridge and dishwasher; washing machine, TV, Sat TV, stereo system, dishes and blankets; garage space. WiFi.

[0, 1, 10]

[{"id": 414985, "url": "https://images.yesalps.com/hp/514579/414985_soggiorno.jpg", "width": 600, "height": 400}, {"id": 1205603, "url": "https://images.yesalps.com/hp/514579/1205603_zona-giorno.jpg", "width": 300, "height": 400}, {"id": 414980, "url": "https://images.yesalps.com/hp/514579/414980_cucina.jpg", "width": 600, "height": 400}, {"id": 414981, "url": "https://images.yesalps.com/hp/514579/414981_cucina.jpg", "width": 600, "height": 400}, {"id": 1205601, "url": "https://images.yesalps.com/hp/514579/1205601_cucina.jpg", "width": 533, "height": 400}, {"id": 414979, "url": "https://images.yesalps.com/hp/514579/414979_camera-nicolettoarduino.jpg", "width": 600, "height": 400}, {"id": 414982, "url": "https://images.yesalps.com/hp/514579/414982_camera-nicolettoarduino.jpg", "width": 600, "height": 400}, {"id": 414983, "url": "https://images.yesalps.com/hp/514579/414983_camera-nicolettoarduino.jpg", "width": 600, "height": 400}, {"id": 414984, "url": "https://images.yesalps.com/hp/514579/414984_camera-nicolettoarduino.jpg", "width": 600, "height": 400}, {"id": 414986, "url": "https://images.yesalps.com/hp/514579/414986_bagno.jpg", "width": 600, "height": 400}, {"id": 485561, "url": "https://images.yesalps.com/hp/514579/485561_planimetria-nicolettoarduino.jpg", "width": 283, "height": 400}]

true

1 x Apartment Casa Teresa

https://images.yesalps.com/hp/514579/1148904_zona-giorno.jpg

SP

{"S": 5, "M": 5, "B": 0, "N": false}

120 m2

[{"id": "SNG", "qta": 2}, {"id": "FSNG", "qta": 1}, {"id": "MTR", "qta": 1}]

50€ per apartment

[{"id": "camera", "index": 1, "letti": [{"id": "SNG", "qta": 2}], "kitchenette": false}, {"id": "camera", "index": 2, "letti": [{"id": "MTR", "qta": 1}], "kitchenette": false}, {"id": "camera", "index": 3, "letti": [{"id": "FSNG", "qta": 1}], "kitchenette": false}]

living area (kitchenette), 2 bathrooms (WC, shower, bidet - WC, shower, bidet)

Two double bedrooms, one room with a French bed, large living room-kitchen with induction, dishwasher, microwave, fridge-freezer, oven, 2 bathrooms with shower; washing machine, TV, dishes and blankets; parking space in the garage. WiFi.

[0, 1, 2]

[{"id": 1148904, "url": "https://images.yesalps.com/hp/514579/1148904_zona-giorno.jpg", "width": 600, "height": 338}, {"id": 1148910, "url": "https://images.yesalps.com/hp/514579/1148910_zona-giorno.jpg", "width": 600, "height": 338}, {"id": 1148920, "url": "https://images.yesalps.com/hp/514579/1148920_zona-giorno.jpg", "width": 225, "height": 400}, {"id": 1148899, "url": "https://images.yesalps.com/hp/514579/1148899_zona-giorno.jpg", "width": 225, "height": 400}, {"id": 1148908, "url": "https://images.yesalps.com/hp/514579/1148908_cucina.jpg", "width": 600, "height": 338}, {"id": 1148911, "url": "https://images.yesalps.com/hp/514579/1148911_camera-nicolettoarduino.jpg", "width": 600, "height": 338}, {"id": 1148913, "url": "https://images.yesalps.com/hp/514579/1148913_camera-nicolettoarduino.jpg", "width": 600, "height": 338}, {"id": 1148914, "url": "https://images.yesalps.com/hp/514579/1148914_camera-nicolettoarduino.jpg", "width": 600, "height": 338}, {"id": 1148917, "url": "https://images.yesalps.com/hp/514579/1148917_camera-nicolettoarduino.jpg", "width": 600, "height": 338}, {"id": 1148933, "url": "https://images.yesalps.com/hp/514579/1148933_bagno.jpg", "width": 225, "height": 400}, {"id": 1148936, "url": "https://images.yesalps.com/hp/514579/1148936_bagno.jpg", "width": 225, "height": 400}, {"id": 1148943, "url": "https://images.yesalps.com/hp/514579/1148943_terrazza.jpg", "width": 225, "height": 400}]
Availability and approximate prices
The availability and the prices are entered and updated by the accommodation they refer to. As these data are subject to continuous changes, the definitive availability and price must be agreed directly with each accommodation. The minimum and maximum prices can take into consideration only the most common services and conditions of the accommodation; in case of different solutions the prices may differ from the specified range. The indicated prices may not take into consideration several factors, therefore the final price and the details must be agreed directly with each lodging facility. The indicated prices may not include possible costs for final cleaning service or tourist taxes.
Other rooms

:

Available treatments

:

Description

:
Price summary
| from | until | per apartment per night |
| --- | --- | --- |
| 01 December 2022 | 30 June 2023 | 50€ |
Conditions for children and extra beds
the prices are quoted per person per night
age

*

for existing beds
for extra beds
from 0 to 6 years
free of charge
free of charge
*completed age on the check-out date
Reviews
recommended by 2 guests
Map
Apartments Nicoletto Arduino
Via D. Luigi Bonat, 4
Mezzano (Primiero)
GPS coordinates
lat: 46.1552° N lon: 11.8058° E
lat: 46° 9' 18.8'' N lon: 11° 48' 21.2'' E
Information about the location: at 640m a.s.l., 100m from the bus stop, nearest slopes at 17km, closest cross-country trails at 2km.