hotels and apartments
sport and leisure
localities
information
Apartments Casa Bel Sito

De Marco Rolando
San Martino di Castrozza - Via Dolomiti, 6/B


Telephone: (+39) 0439685... (+39) 043968504
web site - dmrolando@gmail.com
Apartments - Offered treatments: SC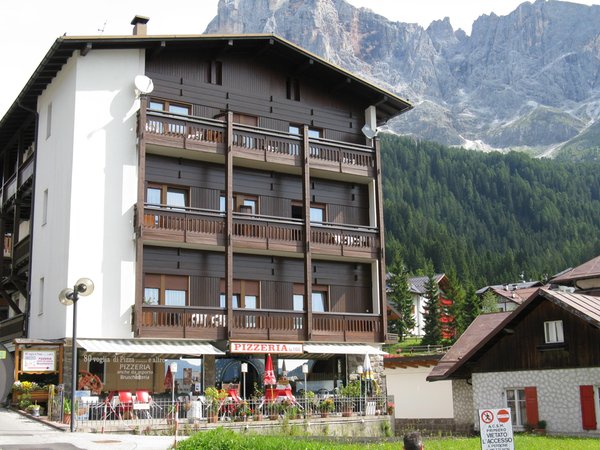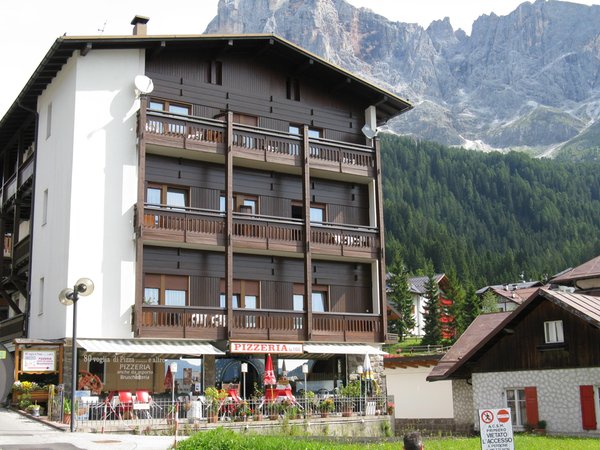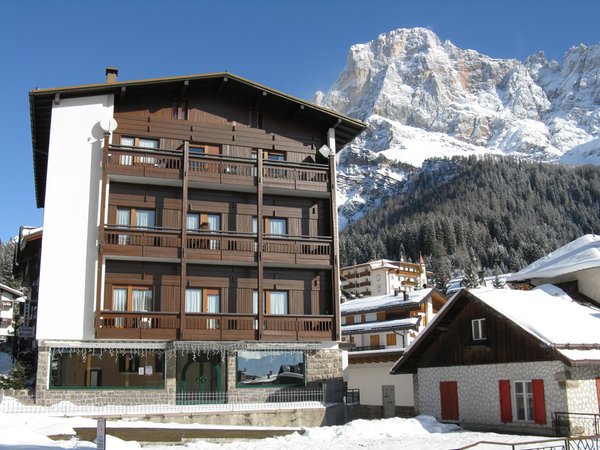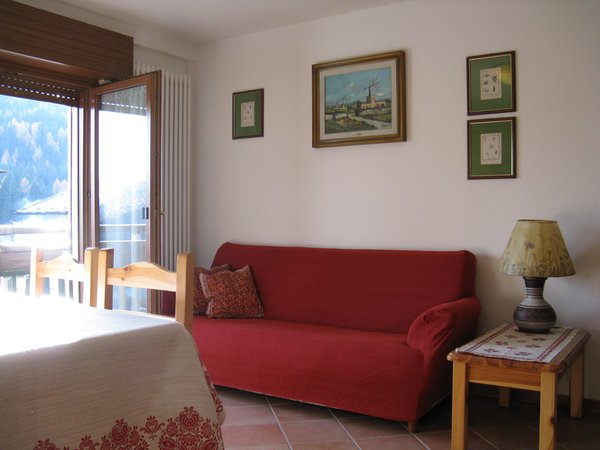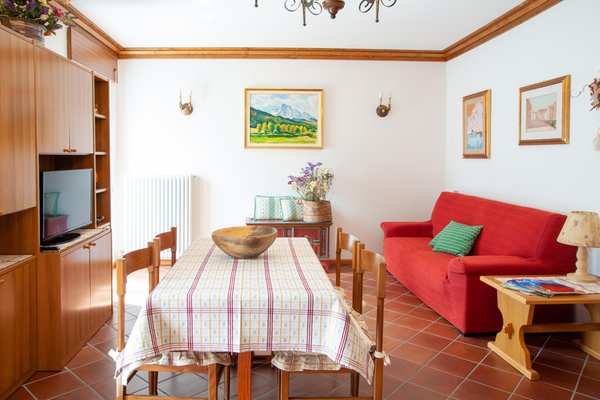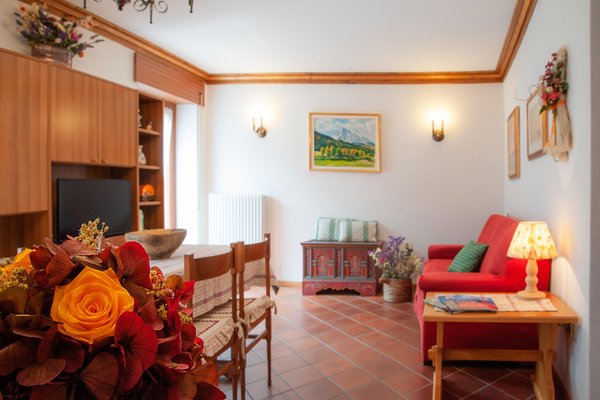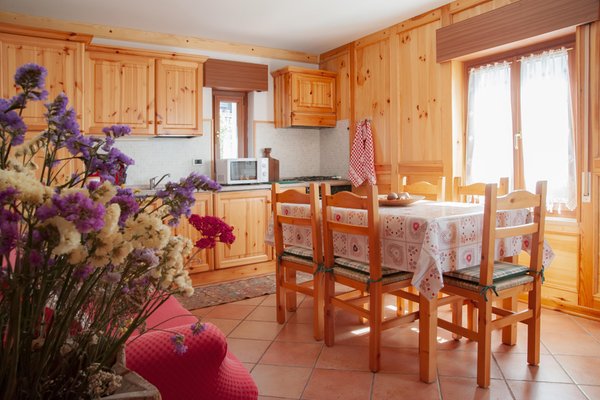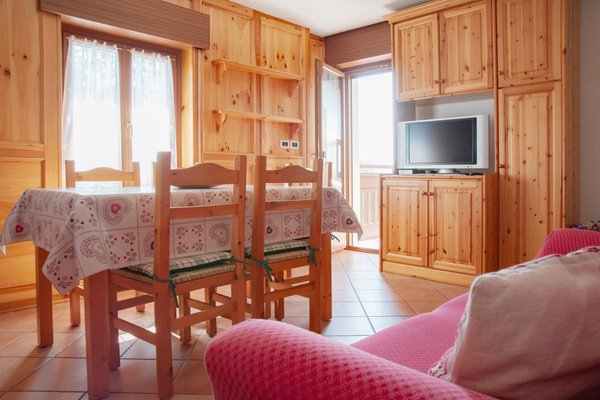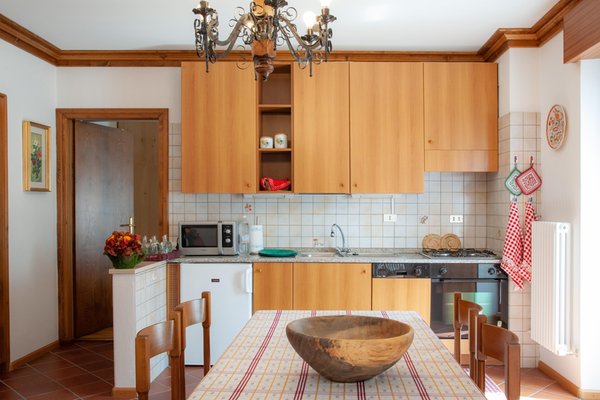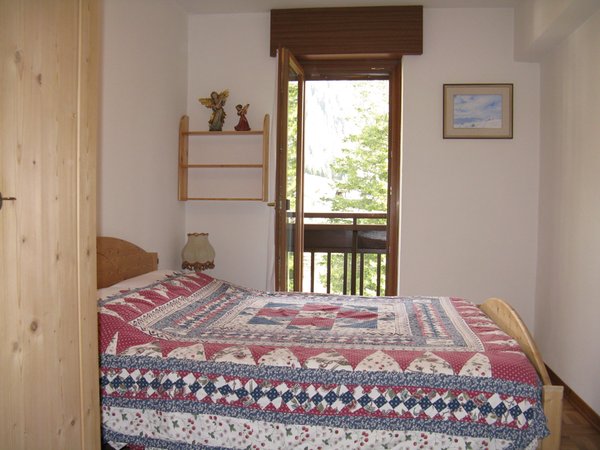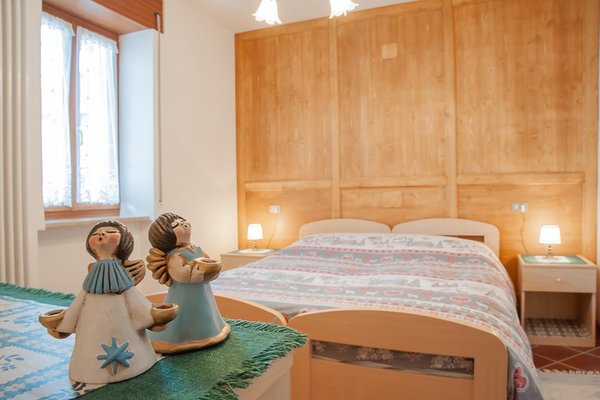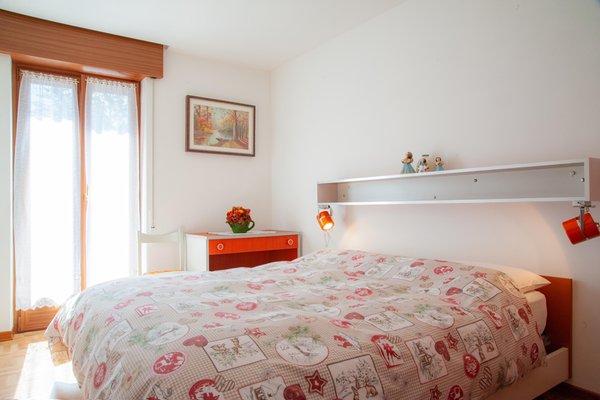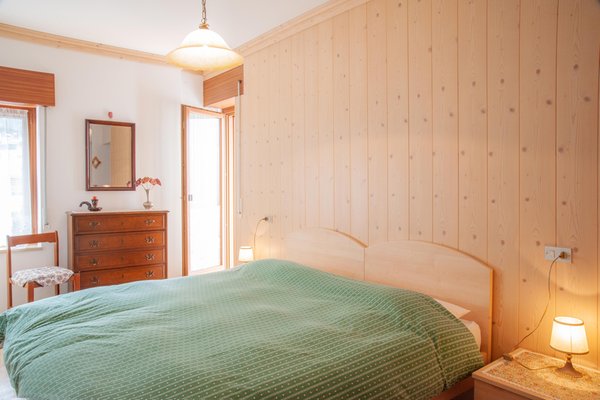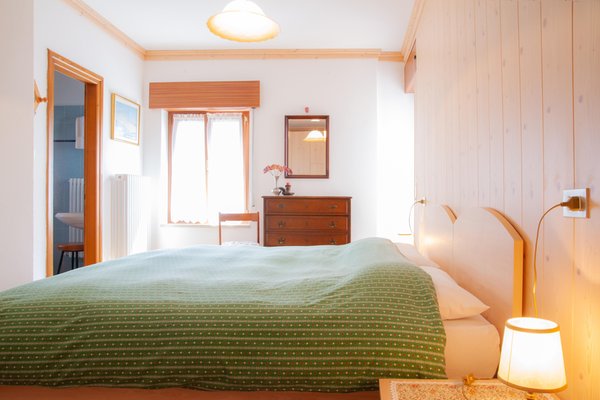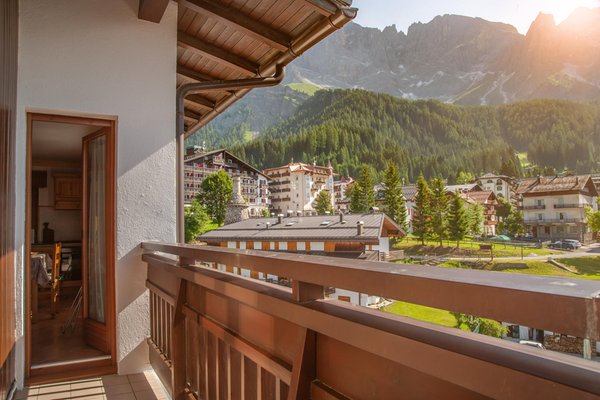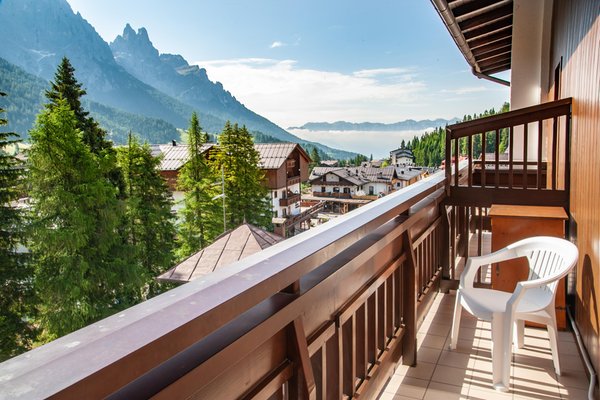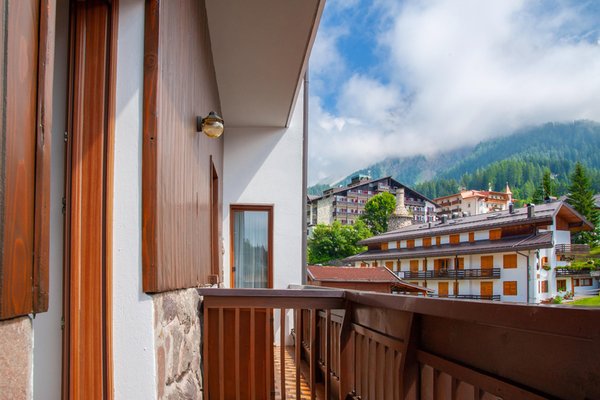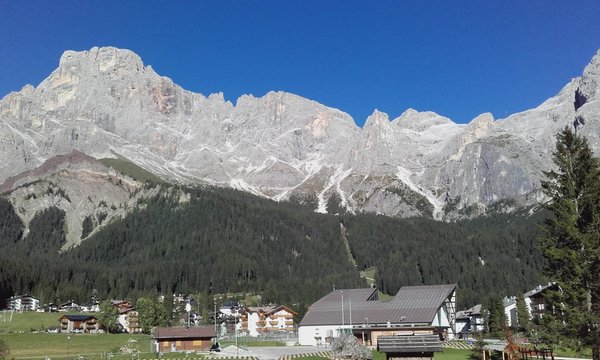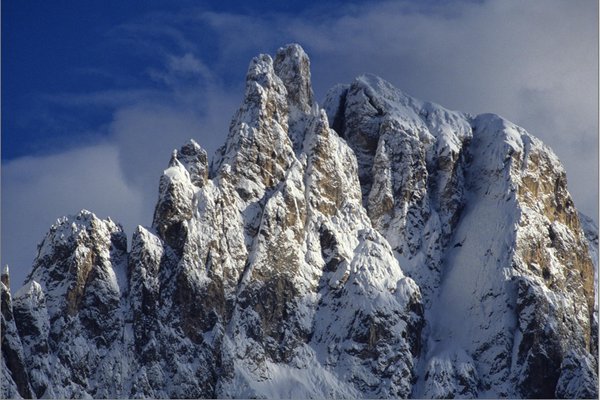 The house is situated in a quiet and sunny location 50m from the village center, 150m from the ski bus stop and 300m from the sport center.
From the balconies of the apartments you can enjoy amazing views of the beautiful mountains, with wonderful perspectives and unique landscapes, which will give you unforgettable emotions. The mountains are the Pala Group, the largest Dolomites mountain range.
San Martino di Castrozza is an ideal destination for families or for an active holiday dedicated to sport and entertainment. It is an ideal starting point for hikes and excursions in the surrounding woods.

Licence / identification code: CIPAT App. Cimone 022245-AT-056591, App. Cismon 022245-AT-056593, App. Pala 022245-AT-056592, Camera Rolle 022245-AT-056598
| | |
| --- | --- |
| General information | at 1450m a.s.l., 300m from the bus stop in summer, 150m from the bus stop in winter |
| Facilities | open parking space |
| In room/apt. | TV, hairdryer, dish washer |
| Further services for apartments | seasonal letting |
| Internet | Wi-Fi gratis in room/apartment |
| Children | family-friendly accommodation |
| Pets | small pets allowed |
| Payment methods | no card payment accepted |
| Bike | bicycle storage |
| Ski | slopes are easily reachable on foot (900m), cross-country ski trails within walking distance (500m), public skibus |
Availability and approximate prices
Check availability and see prices
true

1 x Apartment Cimone

https://images.yesalps.com/hp/513944/265632_cucina.jpg

SP

{"S": 4, "M": 4, "B": 0, "N": false}

50 m2

[{"id": "SNG", "qta": 2}, {"id": "MTR", "qta": 1}]

[{"id": "camera", "index": 1, "letti": [{"id": "MTR", "qta": 1}], "kitchenette": false}, {"id": "camera", "index": 2, "letti": [{"id": "SNG", "qta": 2}], "kitchenette": false}]

living area (kitchenette), bathroom (with WC, shower, bidet)

The apartment has a well equipped kitchen with pots and crockery, refrigerator, electric oven and microwave, washing machine, dishwasher, ironing board, blankets and duvets. It has private cellar and private parking space reserved.

[0, 1, 8]

[{"id": 265632, "url": "https://images.yesalps.com/hp/513944/265632_cucina.jpg", "width": 600, "height": 400}, {"id": 265634, "url": "https://images.yesalps.com/hp/513944/265634_cucina.jpg", "width": 600, "height": 400}, {"id": 265635, "url": "https://images.yesalps.com/hp/513944/265635_cucina.jpg", "width": 600, "height": 400}, {"id": 265636, "url": "https://images.yesalps.com/hp/513944/265636_camera-demarco.jpg", "width": 600, "height": 400}, {"id": 265637, "url": "https://images.yesalps.com/hp/513944/265637_camera-demarco.jpg", "width": 600, "height": 400}, {"id": 265638, "url": "https://images.yesalps.com/hp/513944/265638_bagno.jpg", "width": 600, "height": 400}, {"id": 265639, "url": "https://images.yesalps.com/hp/513944/265639_balcone.jpg", "width": 600, "height": 400}, {"id": 265640, "url": "https://images.yesalps.com/hp/513944/265640_balcone.jpg", "width": 600, "height": 400}, {"id": 265641, "url": "https://images.yesalps.com/hp/513944/265641_planimetria-demarco.jpg", "width": 600, "height": 450}]

true

1 x Apartment Cismon

https://images.yesalps.com/hp/513944/265642_zona-giorno.jpg

SP

{"S": 2, "M": 3, "B": 0, "N": false}

40 m2

[{"id": "MTR", "qta": 1}, {"id": "LGG", "qta": 1}]

[{"id": "camera", "letti": [{"id": "MTR", "qta": 1}, {"id": "LGG", "qta": 1}], "kitchenette": false}]

living area (kitchenette), bathroom (with WC, shower, bidet)

The apartment has a well equipped kitchen with pots and crockery, refrigerator, electric oven and microwave, washing machine, dishwasher, ironing board, blankets and duvets. It has private cellar and private parking space reserved.

[0, 1, 7]

[{"id": 265642, "url": "https://images.yesalps.com/hp/513944/265642_zona-giorno.jpg", "width": 600, "height": 400}, {"id": 265643, "url": "https://images.yesalps.com/hp/513944/265643_zona-giorno.jpg", "width": 600, "height": 400}, {"id": 265644, "url": "https://images.yesalps.com/hp/513944/265644_cucina.jpg", "width": 600, "height": 400}, {"id": 265646, "url": "https://images.yesalps.com/hp/513944/265646_camera-demarco.jpg", "width": 600, "height": 400}, {"id": 265645, "url": "https://images.yesalps.com/hp/513944/265645_camera-demarco.jpg", "width": 600, "height": 400}, {"id": 265647, "url": "https://images.yesalps.com/hp/513944/265647_bagno.jpg", "width": 600, "height": 400}, {"id": 265648, "url": "https://images.yesalps.com/hp/513944/265648_balcone.jpg", "width": 600, "height": 400}, {"id": 265649, "url": "https://images.yesalps.com/hp/513944/265649_planimetria-demarco.jpg", "width": 600, "height": 450}]

true

1 x Apartment Pala

https://images.yesalps.com/hp/513944/218484_zona-giorno.jpg

SP

{"S": 4, "M": 4, "B": 0, "N": false}

55 m2

[{"id": "MTR", "qta": 1}, {"id": "MTRS", "qta": 1}]

[{"id": "camera", "index": 1, "letti": [{"id": "MTR", "qta": 1}], "kitchenette": false}, {"id": "camera", "index": 2, "letti": [{"id": "MTRS", "qta": 1}], "kitchenette": false}]

living area (kitchenette), bathroom (with WC, shower, bidet)

The apartment has a well equipped kitchen with pots and crockery, refrigerator, electric oven and microwave, washing machine, dishwasher, ironing board, blankets and duvets. It has private cellar and private parking space reserved.

[0, 1, 4]

[{"id": 218484, "url": "https://images.yesalps.com/hp/513944/218484_zona-giorno.jpg", "width": 600, "height": 450}, {"id": 218483, "url": "https://images.yesalps.com/hp/513944/218483_cucina.jpg", "width": 600, "height": 450}, {"id": 218485, "url": "https://images.yesalps.com/hp/513944/218485_camera-demarco.jpg", "width": 600, "height": 450}, {"id": 265650, "url": "https://images.yesalps.com/hp/513944/265650_bagno.jpg", "width": 600, "height": 450}, {"id": 265651, "url": "https://images.yesalps.com/hp/513944/265651_planimetria-demarco.jpg", "width": 600, "height": 450}]

false

1 x Room Rolle

https://images.yesalps.com/hp/513944/265619_ingresso-demarco.jpg

SP

{"S": 2, "M": 3, "B": 0, "N": false}

35 m2

[{"id": "MTR", "qta": 1}, {"id": "LGG", "qta": 1}]

[{"id": "camera", "letti": [{"id": "MTR", "qta": 1}, {"id": "LGG", "qta": 1}], "kitchenette": false}]

bathroom (with WC, shower, bidet)

2 beds (1 bedroom + small living room), 1 bathroom, (No kitchen).

[0, 1, 5]

[{"id": 265619, "url": "https://images.yesalps.com/hp/513944/265619_ingresso-demarco.jpg", "width": 600, "height": 400}, {"id": 265620, "url": "https://images.yesalps.com/hp/513944/265620_zona-giorno.jpg", "width": 600, "height": 400}, {"id": 265622, "url": "https://images.yesalps.com/hp/513944/265622_zona-giorno.jpg", "width": 600, "height": 400}, {"id": 265623, "url": "https://images.yesalps.com/hp/513944/265623_camera-demarco.jpg", "width": 600, "height": 400}, {"id": 265624, "url": "https://images.yesalps.com/hp/513944/265624_bagno.jpg", "width": 600, "height": 400}, {"id": 265625, "url": "https://images.yesalps.com/hp/513944/265625_planimetria-demarco.jpg", "width": 509, "height": 450}]
Availability and approximate prices
The availability and the prices are entered and updated by the accommodation they refer to. As these data are subject to continuous changes, the definitive availability and price must be agreed directly with each accommodation. The minimum and maximum prices can take into consideration only the most common services and conditions of the accommodation; in case of different solutions the prices may differ from the specified range. The indicated prices may not take into consideration several factors, therefore the final price and the details must be agreed directly with each lodging facility. The indicated prices may not include possible costs for final cleaning service or tourist taxes.
Other rooms

:

Available treatments

:

Description

:
Reviews
This business activity has no reviews yet.
Write the first positive review, share your experience!
Map
Apartments Casa Bel Sito
Via Dolomiti, 6/B
San Martino di Castrozza
GPS coordinates
lat: 46.2624° N lon: 11.8004° E
lat: 46° 15' 45.0'' N lon: 11° 48' 1.6'' E
Information about the location: at 1450m a.s.l., 300m from the bus stop in summer, 150m from the bus stop in winter, slopes are easily reachable on foot (900m), cross-country ski trails within walking distance (500m).