hotels and apartments
sport and leisure
localities
information
9.3
Apartments Casa da Elda

Scalet Giorgio
San Martino di Castrozza - Via Val di Roda, 44


Telephone: (+39) 0439684... (+39) 043968482 / (+39) 3479776364
edda.loss56@gmail.com
Apartments - Offered treatments: SC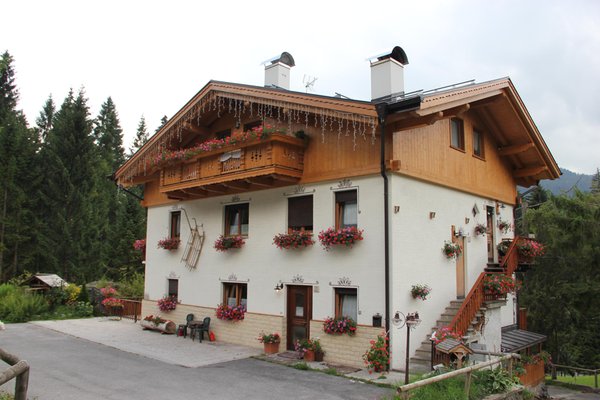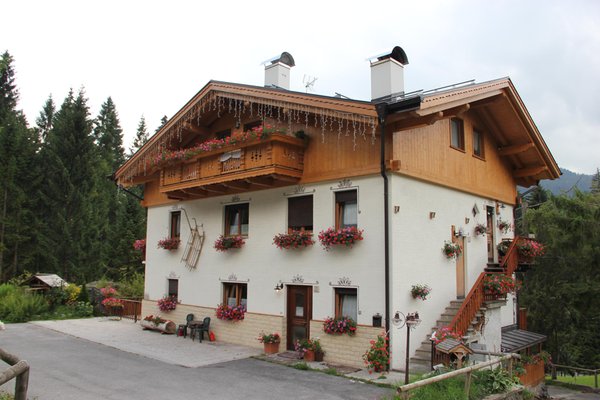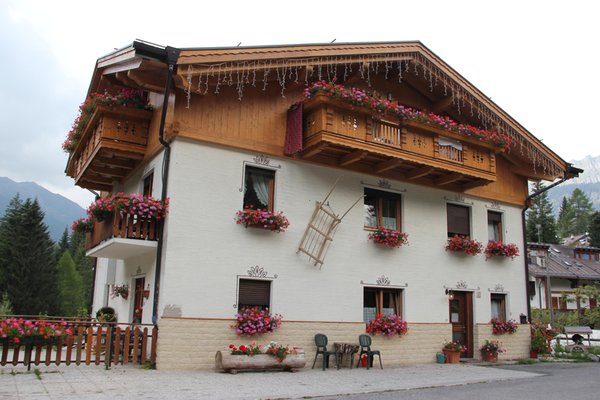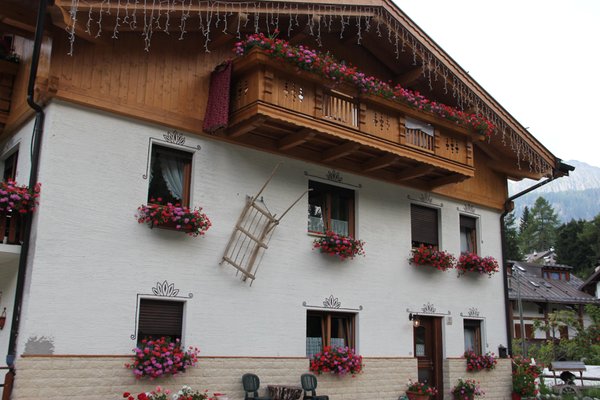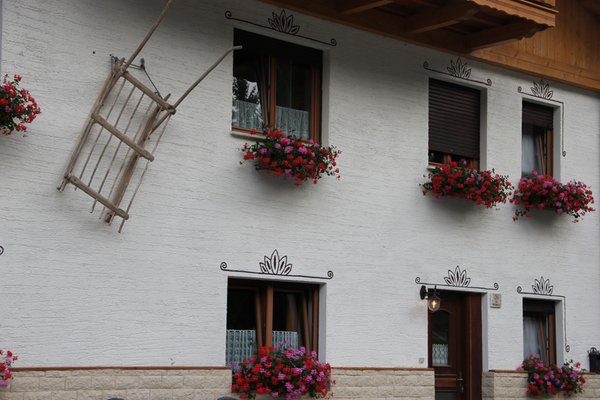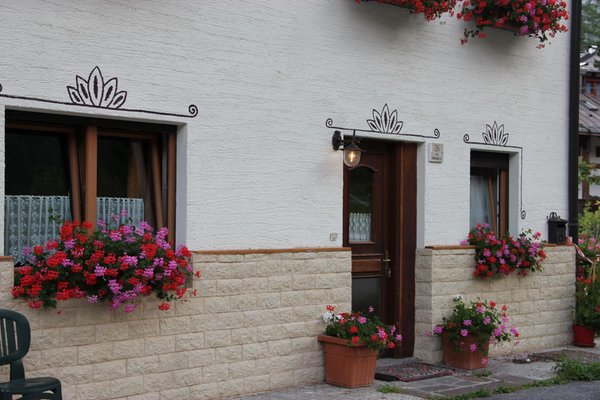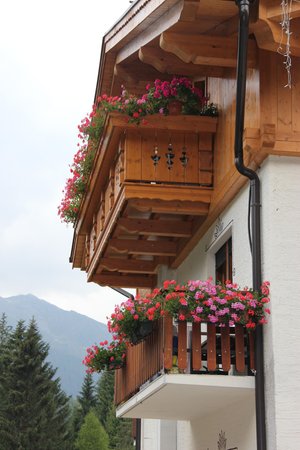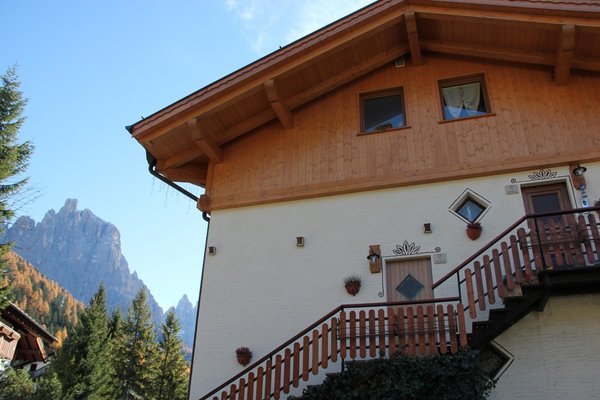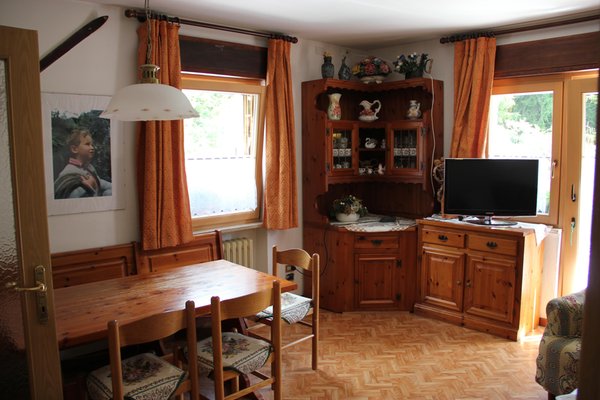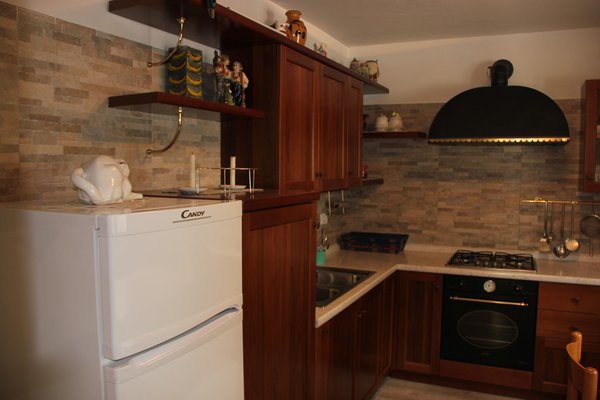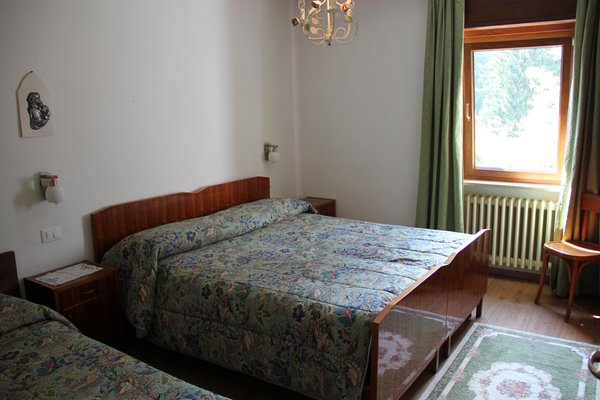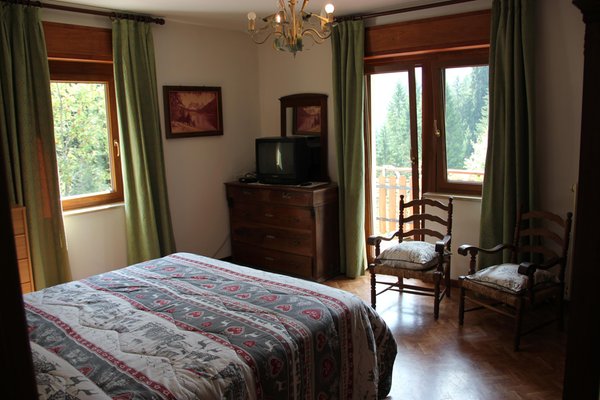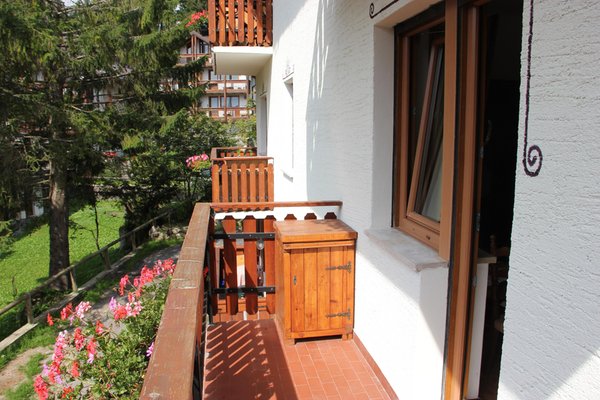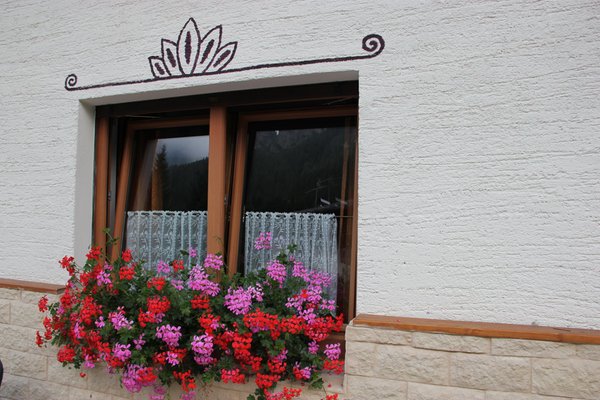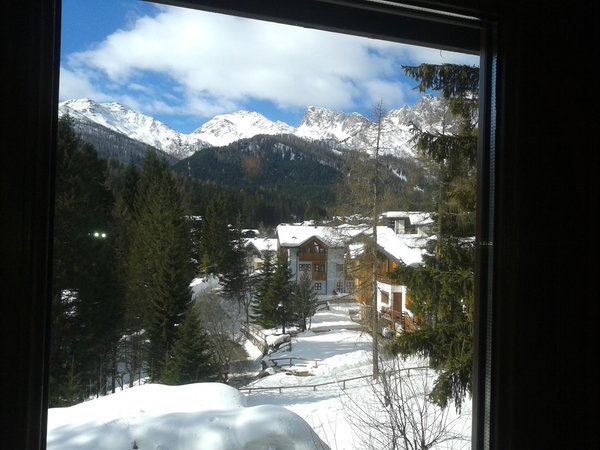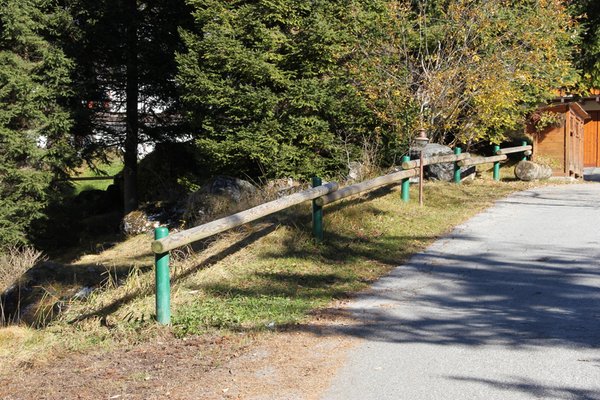 The house Casa da Elda offers cozy apartments equipped in alpine style in San Martino di Castrozza, 700 m from the ski lifts of Col Verde and 9 km from Passo Rolle. Guests also have at their disposal a terrace and a barbecue.
The country-style apartments feature a living room with fireplace, a well equipped kitchen, a washing machine and a private bathroom with wc and shower.
The Paneveggio - Pale di San Martino natural park is located just 1km from the Casa da Elda apartments. Nearby you will find several trails for hikes and mountain bike tours. A free car park is available. Enjoy a beautiful holiday in San Martino di Castrozza!

Licence / identification code: CIPAT 022245-AT-067276
| | |
| --- | --- |
| General information | at 1450m a.s.l., 30m from the bus stop |
| Facilities | open parking space, barbecue |
| In room/apt. | TV, hairdryer, dish washer |
| Further services for apartments | seasonal letting, shared washing machine |
| Children | family-friendly accommodation |
| Pets | small pets and big dogs allowed |
| Ski | public skibus |
Availability and approximate prices
Check availability and see prices
1 x First Dream (Apartment)

https://images.yesalps.com/hp/514079/182979_zona-giorno.jpg

SP

{"S": 6, "M": 9, "B": 0, "N": true, "delimiter": " / "}

100 m2

[{"id": "SNG", "qta": 1}, {"id": "MTR", "qta": 3}, {"id": "LGG", "qta": 1}, {"id": "CLGG", "qta": 1}]

[{"id": "camera", "index": 1, "letti": [{"id": "MTR", "qta": 1}, {"id": "LGG", "qta": 1}], "kitchenette": false}, {"id": "camera", "index": 2, "letti": [{"id": "SNG", "qta": 1}, {"id": "MTR", "qta": 1}], "kitchenette": false}, {"id": "camera", "index": 3, "letti": [{"id": "MTR", "qta": 1}, {"id": "CLGG", "qta": 1}], "kitchenette": false}]

living room, kitchen, 2 bathrooms (WC, bath tub, shower, bidet - WC, shower)

Apartment with three double bedrooms, two bathrooms, living room with fireplace and large terrace. Free parking.

[0, 1, 2]

[{"id": 182979, "url": "https://images.yesalps.com/hp/514079/182979_zona-giorno.jpg", "width": 600, "height": 400}, {"id": 182980, "url": "https://images.yesalps.com/hp/514079/182980_zona-giorno.jpg", "width": 300, "height": 450}, {"id": 182981, "url": "https://images.yesalps.com/hp/514079/182981_cucina.jpg", "width": 600, "height": 400}, {"id": 182982, "url": "https://images.yesalps.com/hp/514079/182982_cucina.jpg", "width": 600, "height": 400}, {"id": 182975, "url": "https://images.yesalps.com/hp/514079/182975_camera-scaletgiorgio.jpg", "width": 600, "height": 400}, {"id": 182976, "url": "https://images.yesalps.com/hp/514079/182976_camera-scaletgiorgio.jpg", "width": 600, "height": 400}, {"id": 182978, "url": "https://images.yesalps.com/hp/514079/182978_camera-scaletgiorgio.jpg", "width": 600, "height": 400}, {"id": 182983, "url": "https://images.yesalps.com/hp/514079/182983_camera-scaletgiorgio.jpg", "width": 600, "height": 400}, {"id": 182984, "url": "https://images.yesalps.com/hp/514079/182984_bagno.jpg", "width": 600, "height": 400}, {"id": 182985, "url": "https://images.yesalps.com/hp/514079/182985_bagno.jpg", "width": 300, "height": 450}, {"id": 182977, "url": "https://images.yesalps.com/hp/514079/182977_balcone.jpg", "width": 600, "height": 400}, {"id": 182974, "url": "https://images.yesalps.com/hp/514079/182974_vista-dalla-struttura.jpg", "width": 300, "height": 450}]

1 x Pleasant Awakening (Apartment)

https://images.yesalps.com/hp/514079/190533_ingresso-scaletgiorgio.jpg

SP

{"S": 6, "M": 8, "B": 0, "N": false}

100 m2

[{"id": "SNG", "qta": 3}, {"id": "MTR", "qta": 2}, {"id": "LGG", "qta": 1}]

[{"id": "camera", "index": 1, "letti": [{"id": "MTR", "qta": 1}, {"id": "LGG", "qta": 1}], "kitchenette": false}, {"id": "camera", "index": 2, "letti": [{"id": "SNG", "qta": 2}], "kitchenette": false}, {"id": "camera", "index": 3, "letti": [{"id": "SNG", "qta": 1}, {"id": "MTR", "qta": 1}], "kitchenette": false}]

living room, kitchen, 2 bathrooms (WC, shower - WC, bath tub, bidet)

Spacious Trentino-style modern apartment with three spacious living room and open fireplace. Parking and barbecue available.

[0, 1, 2]

[{"id": 190533, "url": "https://images.yesalps.com/hp/514079/190533_ingresso-scaletgiorgio.jpg", "width": 338, "height": 450}, {"id": 190525, "url": "https://images.yesalps.com/hp/514079/190525_zona-giorno.jpg", "width": 600, "height": 450}, {"id": 190685, "url": "https://images.yesalps.com/hp/514079/190685_zona-giorno.jpg", "width": 600, "height": 450}, {"id": 190527, "url": "https://images.yesalps.com/hp/514079/190527_cucina.jpg", "width": 600, "height": 450}, {"id": 190522, "url": "https://images.yesalps.com/hp/514079/190522_camera-scaletgiorgio.jpg", "width": 600, "height": 450}, {"id": 190523, "url": "https://images.yesalps.com/hp/514079/190523_camera-scaletgiorgio.jpg", "width": 600, "height": 450}, {"id": 190528, "url": "https://images.yesalps.com/hp/514079/190528_camera-scaletgiorgio.jpg", "width": 600, "height": 450}, {"id": 190529, "url": "https://images.yesalps.com/hp/514079/190529_camera-scaletgiorgio.jpg", "width": 600, "height": 450}, {"id": 190531, "url": "https://images.yesalps.com/hp/514079/190531_camera-scaletgiorgio.jpg", "width": 600, "height": 450}, {"id": 190532, "url": "https://images.yesalps.com/hp/514079/190532_camera-scaletgiorgio.jpg", "width": 600, "height": 450}, {"id": 190686, "url": "https://images.yesalps.com/hp/514079/190686_bagno.jpg", "width": 338, "height": 450}, {"id": 190530, "url": "https://images.yesalps.com/hp/514079/190530_vista-dalla-struttura.jpg", "width": 600, "height": 450}]

1 x Small casket (Apartment)

https://images.yesalps.com/hp/514079/190536_stanza.jpg

SP

{"S": 2, "M": 2, "B": 0, "N": true, "delimiter": " + "}

35 m2

[{"id": "MTR", "qta": 1}, {"id": "CLL", "qta": 1}]

[{"id": "monolocale", "letti": [{"id": "MTR", "qta": 1}, {"id": "CLL", "qta": 1}], "kitchenette": true}]

bathroom (with WC, shower)

Studio with double bed, small but comfortable separate kitchen with shower. Parking and barbecue available.

[0, 1, 2]

[{"id": 190536, "url": "https://images.yesalps.com/hp/514079/190536_stanza.jpg", "width": 600, "height": 400}, {"id": 190687, "url": "https://images.yesalps.com/hp/514079/190687_stanza.jpg", "width": 300, "height": 450}, {"id": 190543, "url": "https://images.yesalps.com/hp/514079/190543_stanza.jpg", "width": 600, "height": 400}, {"id": 190538, "url": "https://images.yesalps.com/hp/514079/190538_stanza.jpg", "width": 300, "height": 450}, {"id": 190542, "url": "https://images.yesalps.com/hp/514079/190542_stanza.jpg", "width": 600, "height": 400}, {"id": 190545, "url": "https://images.yesalps.com/hp/514079/190545_stanza.jpg", "width": 600, "height": 400}, {"id": 190537, "url": "https://images.yesalps.com/hp/514079/190537_bagno.jpg", "width": 300, "height": 450}, {"id": 190688, "url": "https://images.yesalps.com/hp/514079/190688_bagno.jpg", "width": 300, "height": 450}, {"id": 190547, "url": "https://images.yesalps.com/hp/514079/190547_balcone.jpg", "width": 600, "height": 400}, {"id": 190549, "url": "https://images.yesalps.com/hp/514079/190549_balcone.jpg", "width": 600, "height": 400}]
Availability and approximate prices
The availability and the prices are entered and updated by the accommodation they refer to. As these data are subject to continuous changes, the definitive availability and price must be agreed directly with each accommodation. The minimum and maximum prices can take into consideration only the most common services and conditions of the accommodation; in case of different solutions the prices may differ from the specified range. The indicated prices may not take into consideration several factors, therefore the final price and the details must be agreed directly with each lodging facility. The indicated prices may not include possible costs for final cleaning service or tourist taxes.
Other rooms

:

Available treatments

:

Description

:
Reviews
recommended by 3 guests
Map
Apartments Casa da Elda
Via Val di Roda, 44
San Martino di Castrozza
GPS coordinates
lat: 46.2597° N lon: 11.8078° E
lat: 46° 15' 35.2'' N lon: 11° 48' 28.4'' E
Information about the location: at 1450m a.s.l., 30m from the bus stop.