hotels and apartments
sport and leisure
localities
information
Paragliding Primiero Dolomiti Fly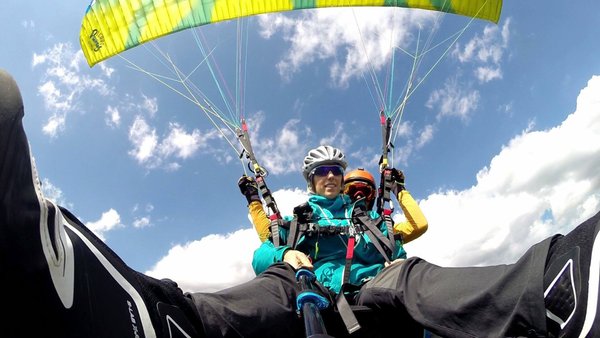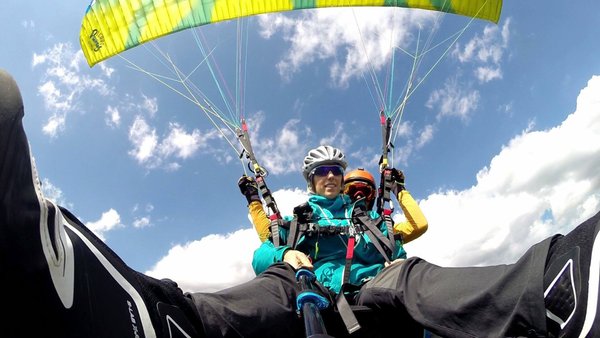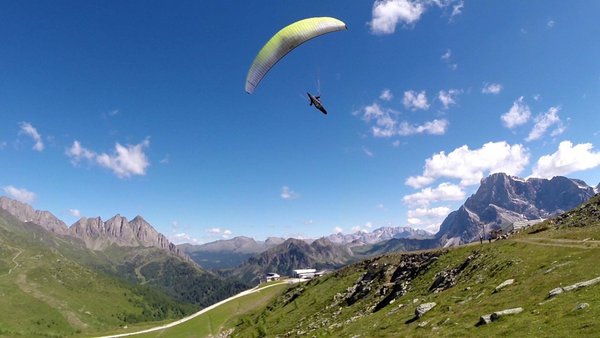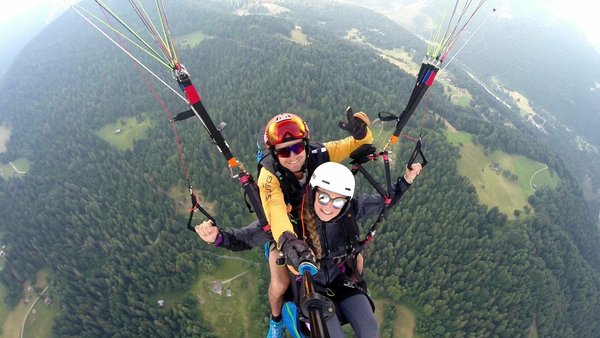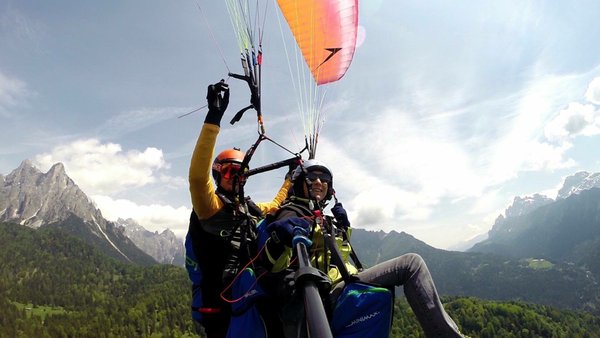 Feel free as a bird and see the world from above:
As a passenger fly with a two-seater paraglider pilot over the stupendous Pale San Martino - Dolomites comfortably seated in your own stellette and free to enjoy the breathtaking panorama around!
You can fly all year long, taking advantage of the peculiarities of every season: in winter, even by skiing gently down the valley, or taking thermal baths from spring to autumn to sail like eagles.
Throughout the flight you have a patented pilot from the Aeroclub of Italy.
Ideal for an unforgettable gift idea!
Info:
- you do not need any previous knowledge;
- it takes off a slope just by taking a few steps;
- the landing takes place at very low speeds, somewhat like getting off a ladder;
- there is no physical preparation or special predispositions, it's only a few steps to take;
- your weight is enough to be between 40 and 120 kg;
- mightful HD shooting of your flight, to show your friends or to keep it as an unforgettable memory of your adventure. All on the SD card you will be given right away at the end of the flight.
Your team of two-seater pilots look forward to your flight!

Reviews
This business activity has no reviews yet.
Write the first positive review, share your experience!
Map Primiero
Paragliding Primiero Dolomiti Fly
Via San Francesco, 47
Fiera di Primiero (Primiero)