hotels and apartments
sport and leisure
localities
information

Your search
Valle del Vanoi: Hotels, B&B, Residence and holiday apartments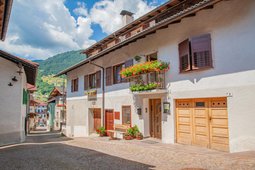 Canal San Bovo (Valle del Vanoi)
Welcome to Casa Maria, in the Vanoi Valley, the green heart of the Trentino region, ideal destination for a pleasant and independent vacation. Enjoy the atmosphere and the comfort of a house among woods and lawn.
Canal San Bovo (Valle del Vanoi)
The apartment is located in the delightful village of Ronco Busini, a small hamlet of Canal San Bovo, and it is situated on the ground floor of a house consisting of two units. The apartment has one double bedroom plus a single bed in pine and one bedroom with bunk bed.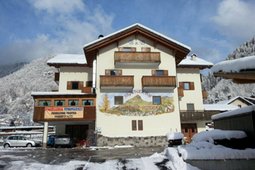 The bed and breakfast Rosy is located in the village of Caoria, surrounded by the greenery of the Valle del Vanoi, considered "the green heart of Trentino" for its coniferous forest, the wide porphyritic chain of Lagorai and the massif granite of Cima d'Asta.