hotels and apartments
sport and leisure
localities
information
10
Apartment Casa Paola

Canal San Bovo (Valle del Vanoi) - Loc. Ronco Busini, 88/A


Telephone: (+39) 33563797... (+39) 3356379760
cosma.master@gmail.com
Apartment - Offered treatments: SC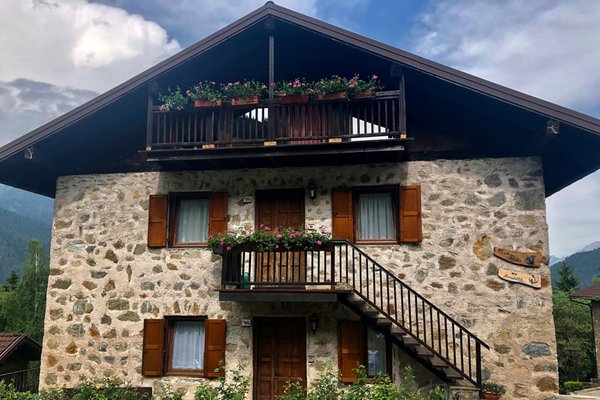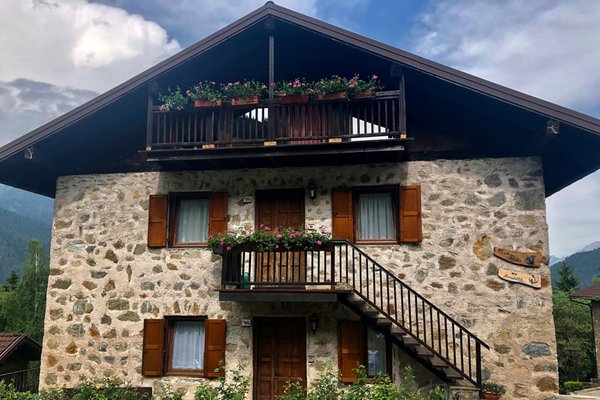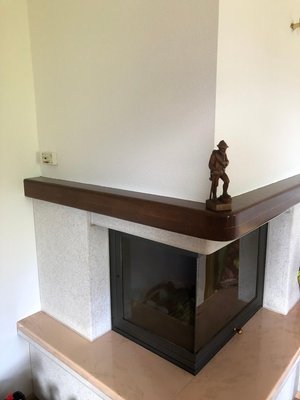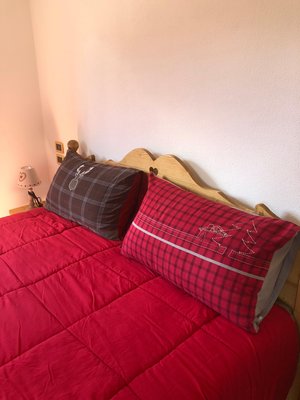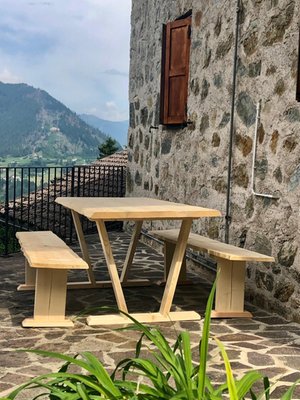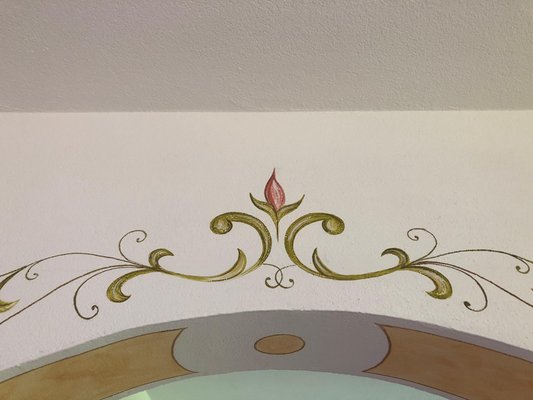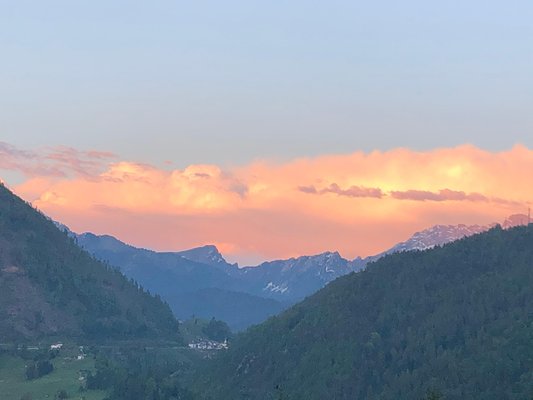 The apartment is located in the delightful village of Ronco Busini, a small hamlet of Canal San Bovo, and it is situated on the ground floor of a house consisting of two units.
The apartment has one double bedroom plus a single bed in pine, one bedroom with bunk bed in inlaid wood, bathroom with shower and washing machine, iron and ironing board, hairdryer and vacuum cleaner, eat-in kitchen with dishwasher, convection oven and one microwave, fridge with freezer, large living room with fireplace and sofa, smart TV.
Private parking in front of the house, large garden, outdoor table and barbecue.

Licence / identification code: CIPAT 022038-AT-862991
| | |
| --- | --- |
| General information | at 1000m a.s.l. |
| Facilities | open parking space, barbecue, garden at guests' disposal |
| In room/apt. | smart TV, hairdryer, minibar, dish washer, washing machine, drying rack |
| Further services for apartments | bed linen and towels |
| Pets | small pets allowed |
| Payment methods | no card payment accepted |
| Bike | locked bicycle storage |
| Ski | ski room, nearest slopes at 10km |
Deals and last minute offers

09 Jul - 16 Jul 2022 at least 7 nights
LAST MINUTE
Deal: Relax in montagna
description in Italian
from 540€
per week
per apartament
overnight stay
Details
Availability and approximate prices
Check availability and see prices
1 x Apartment

https://images.yesalps.com/hp/1129920/1036545_zona-giorno.jpg

SP

{"S": 2, "M": 5, "B": 0, "N": false}

80 m2

[{"id": "MTR", "qta": 1}, {"id": "CST", "qta": 1}, {"id": "LGG", "qta": 1}]

[{"id": "camera", "index": 1, "letti": [{"id": "MTR", "qta": 1}, {"id": "LGG", "qta": 1}], "kitchenette": false}, {"id": "camera", "index": 2, "letti": [{"id": "CST", "qta": 1}], "kitchenette": false}]

living room, kitchen, bathroom (with WC, shower, bidet)

One double bedroom plus single bed, one bedroom with bunk bed, bathroom with shower and washing machine, iron and ironing board, hairdryer and vacuum cleaner, kitchen with dishwasher, convection oven and one microwave, fridge with freezer, large living room with fireplace, sofa, Smart TV.

[0, 1, 2]

[{"id": 1036545, "url": "https://images.yesalps.com/hp/1129920/1036545_zona-giorno.jpg", "width": 300, "height": 400}, {"id": 1036543, "url": "https://images.yesalps.com/hp/1129920/1036543_cucina.jpg", "width": 600, "height": 353}, {"id": 1036542, "url": "https://images.yesalps.com/hp/1129920/1036542_camera-casapaola.jpg", "width": 300, "height": 400}, {"id": 1036547, "url": "https://images.yesalps.com/hp/1129920/1036547_camera-casapaola.jpg", "width": 300, "height": 400}, {"id": 1036546, "url": "https://images.yesalps.com/hp/1129920/1036546_bagno.jpg", "width": 300, "height": 400}, {"id": 1036544, "url": "https://images.yesalps.com/hp/1129920/1036544_dettagli-casapaola.jpg", "width": 533, "height": 400}]
Availability and approximate prices
The availability and the prices are entered and updated by the accommodation they refer to. As these data are subject to continuous changes, the definitive availability and price must be agreed directly with each accommodation. The minimum and maximum prices can take into consideration only the most common services and conditions of the accommodation; in case of different solutions the prices may differ from the specified range. The indicated prices may not take into consideration several factors, therefore the final price and the details must be agreed directly with each lodging facility. The indicated prices may not include possible costs for final cleaning service or tourist taxes.
Other rooms

:

Available treatments

:

Description

:
Reviews
recommended by 1 guest
Map
Apartment Casa Paola
Loc. Ronco Busini, 88/A
Canal San Bovo (Valle del Vanoi)
GPS coordinates
lat: 46.1485° N lon: 11.7159° E
lat: 46° 8' 54.7'' N lon: 11° 42' 57.4'' E
Information about the location: at 1000m a.s.l., nearest slopes at 10km.